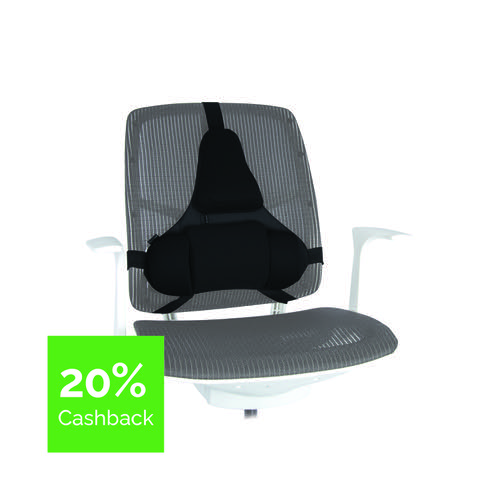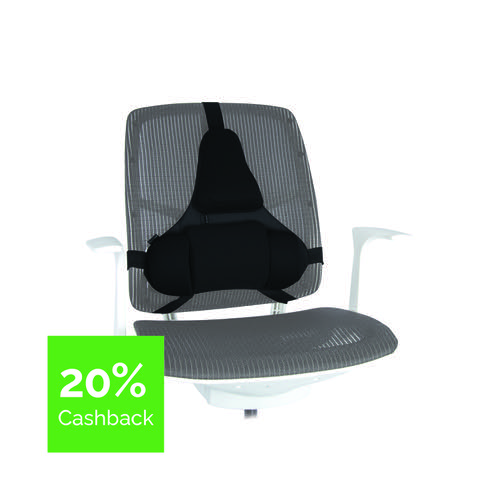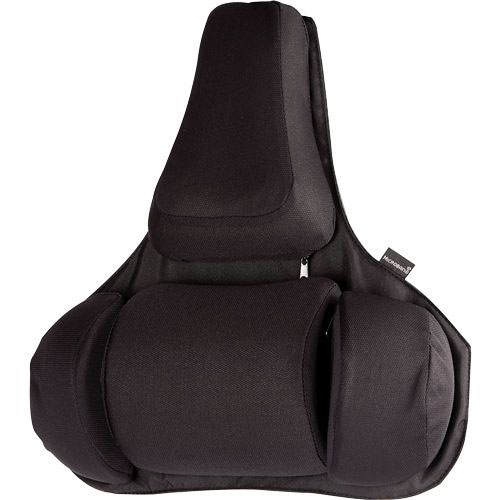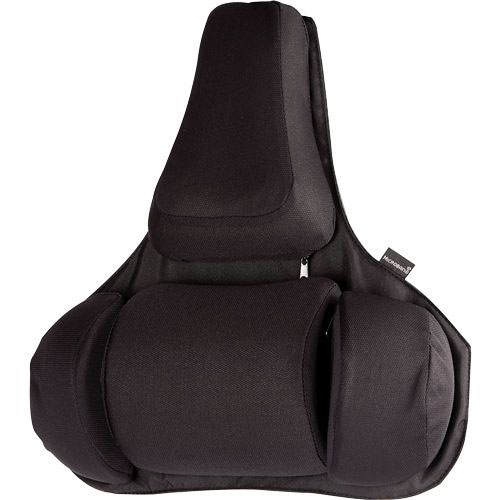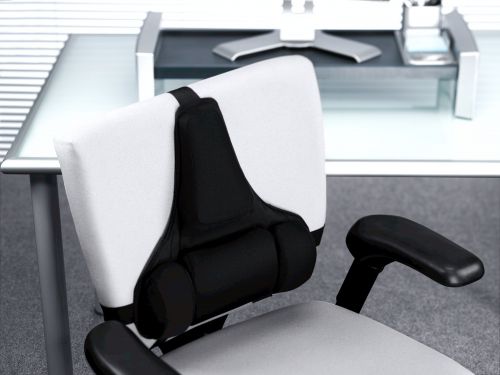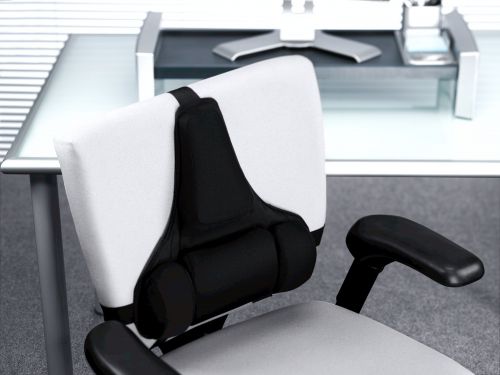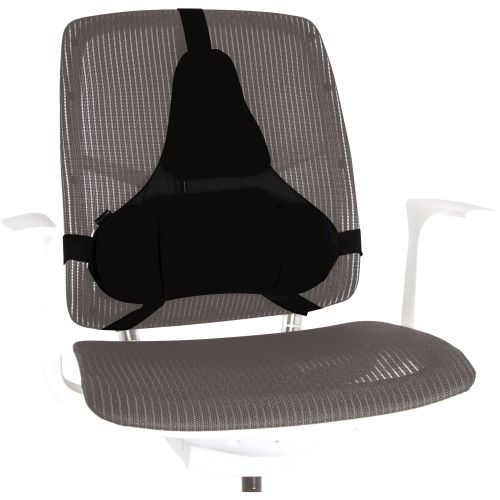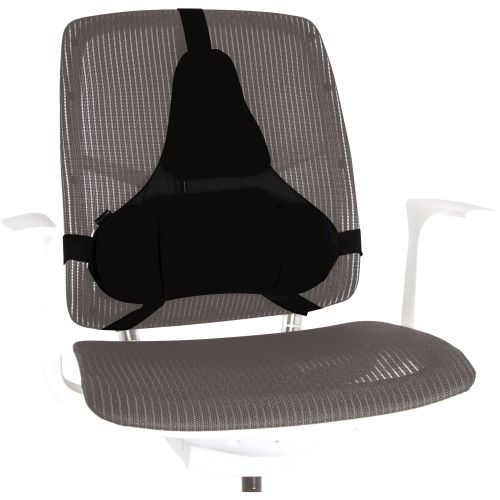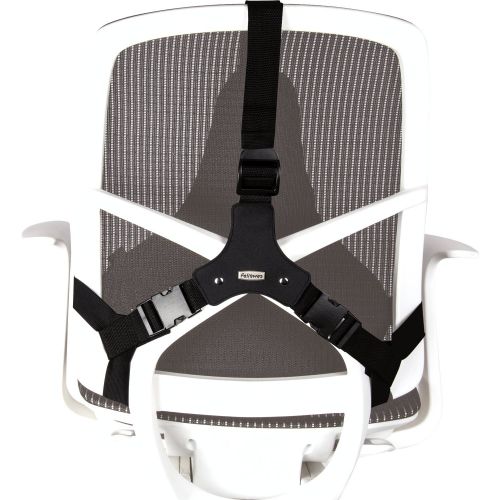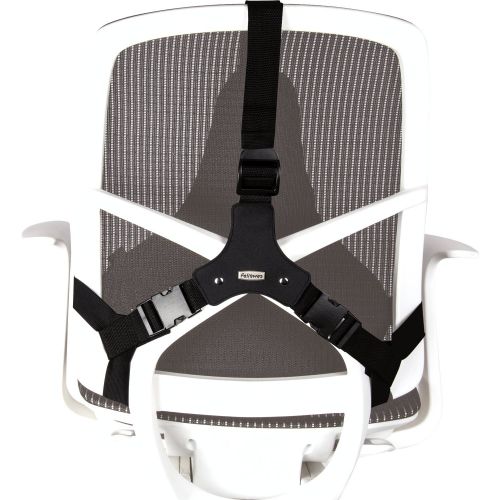 OUT OF STOCK
Manufacturer Fellowes
Description
The Fellowes Professional Series Ultimate Back Support helps to reduce tension associated with extended desk work with a two tiered back support system. A mid spinal support with memory foam cushion promotes good posture and a lower lumbar support with three memory foam sections conforms comfortably to the body's natural curvature. Suitable for use on most chairs, this black back support also features a tri-tensioning attachment for a fixed position without the need to re-adjust.

Work Better, Feel Better. Now with 20% Cashback* Simply order your Fellowes product today and go to www.fellowes-promotion.com to claim your cashback.
*Offer valid from 1st September until 31st of December 2021, see website for full terms and conditions.